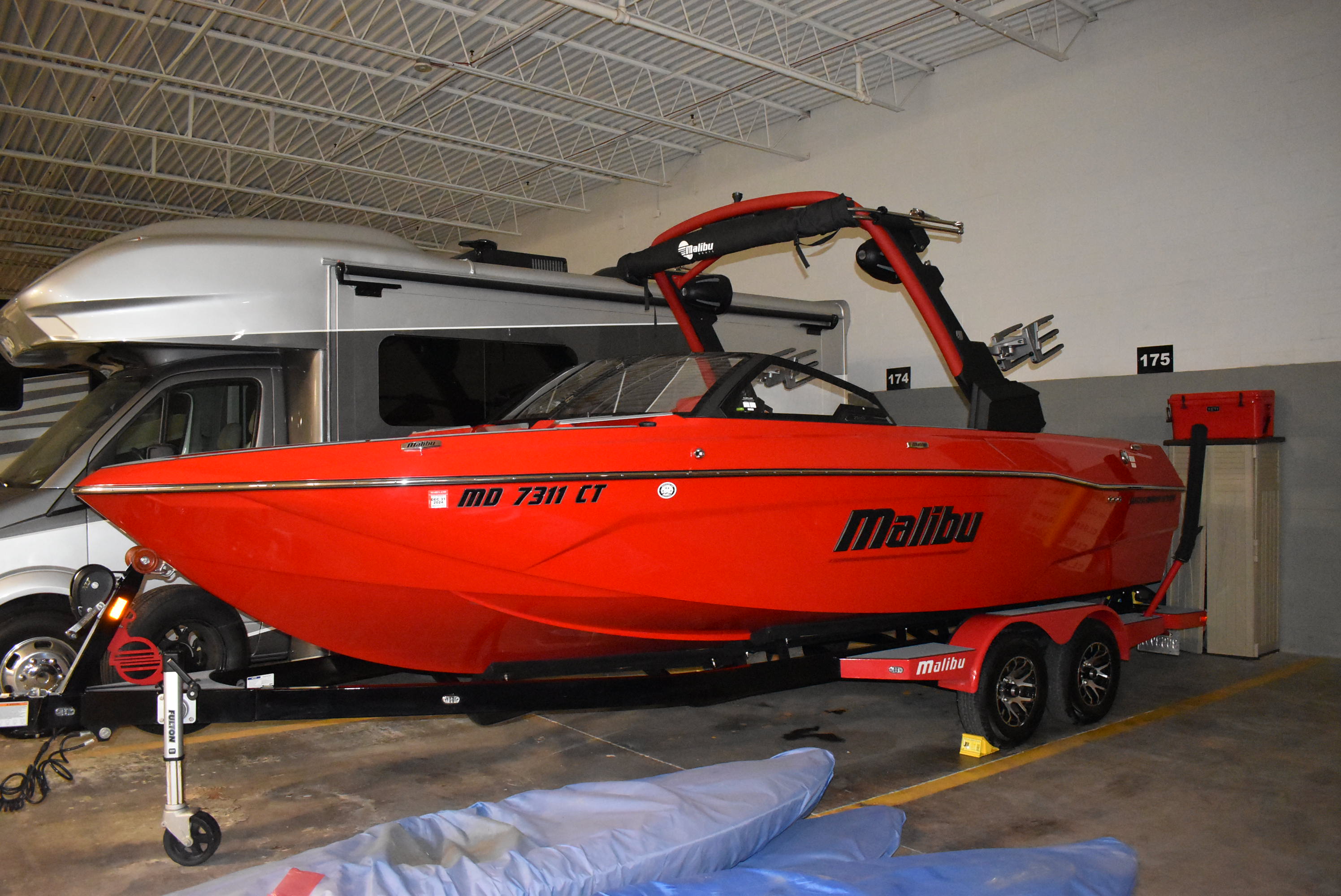 2022 Malibu 23 LSV
Length: 23′
Type: Wake/ Ski Boat
Engine: Monsoon M6 DI
Power: 400 HP
About this Boat:
The 23 LSV is available with two different hulls: the Wake Plus Hull and the Diamond Multi-Sport Hull. The Wake Plus Hull sits deeper in the water at slower speeds to increase water displacement for more crisp wakeboard wakes and even better wakesurfing waves. The Diamond Multi-Sport Hull is designed for flatter, softer ski wakes.
No matter which hull you choose, the 23 LSV is sure to provide a thrilling wakeboarding, wakesurfing, or water skiing experience. It's also packed with features that make it a comfortable and convenient boat for the whole family.
The 23 LSV has a spacious interior lounge with a transom walk-over, making it easy to get in and out of the boat. There's also a large wet bar with a sink, refrigerator, and storage space. The 23 LSV also comes standard with Malibu's exclusive mOS Malibu Operating System, which gives you complete control over the boat's features with a simple touchscreen interface.
If you're looking for a versatile and luxurious wakeboat that can accommodate the whole family, the 2022 Malibu 23 LSV is the perfect choice!
Included Features:
Two available hulls: Wake Plus Hull and Diamond Multi-Sport Hull
Malibu mOS Malibu Operating System
Spacious interior lounge with transom walk-over
Large wet bar with sink, refrigerator, and storage space
Premium sound system
Surf Gate and Power Wedge III for wakesurfing
Malibu Wake Plus Suspension for a smooth ride
Malibu Diamond Keel for tracking and stability
Price does NOT include the following:
Taxes and Registration for in-state buyers